What is and when do you use a dual column nutrition facts label? As the name suggests, nutrition information for a food product is presented in two columns with each column representing different information. There are four purposes for using a dual column nutrition facts label. Let's take a look at each.
A common use of a dual column label is with products that require further preparation, such as baking mixes. The FDA requires nutrition information presented on the Nutrition Facts label be for the product as packaged. On food products that require further preparation for consumption, nutrient data as packaged is often not helpful to the consumer. A dual column label gives the opportunity to display the nutrient information for the prepared product in the second column.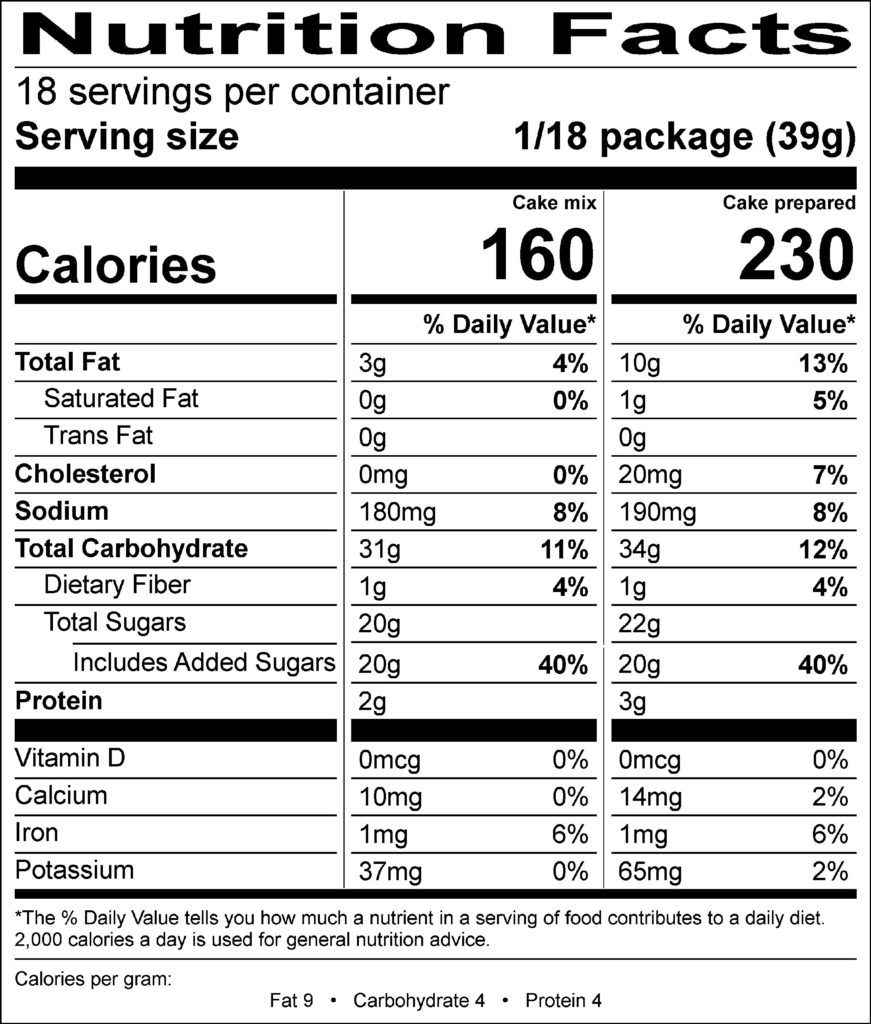 A dual column label is sometimes used when the packaged food is commonly consumed with another ingredient, such as cereal and milk. The first column shows the cereal as packaged and the second column displays the cereal with milk.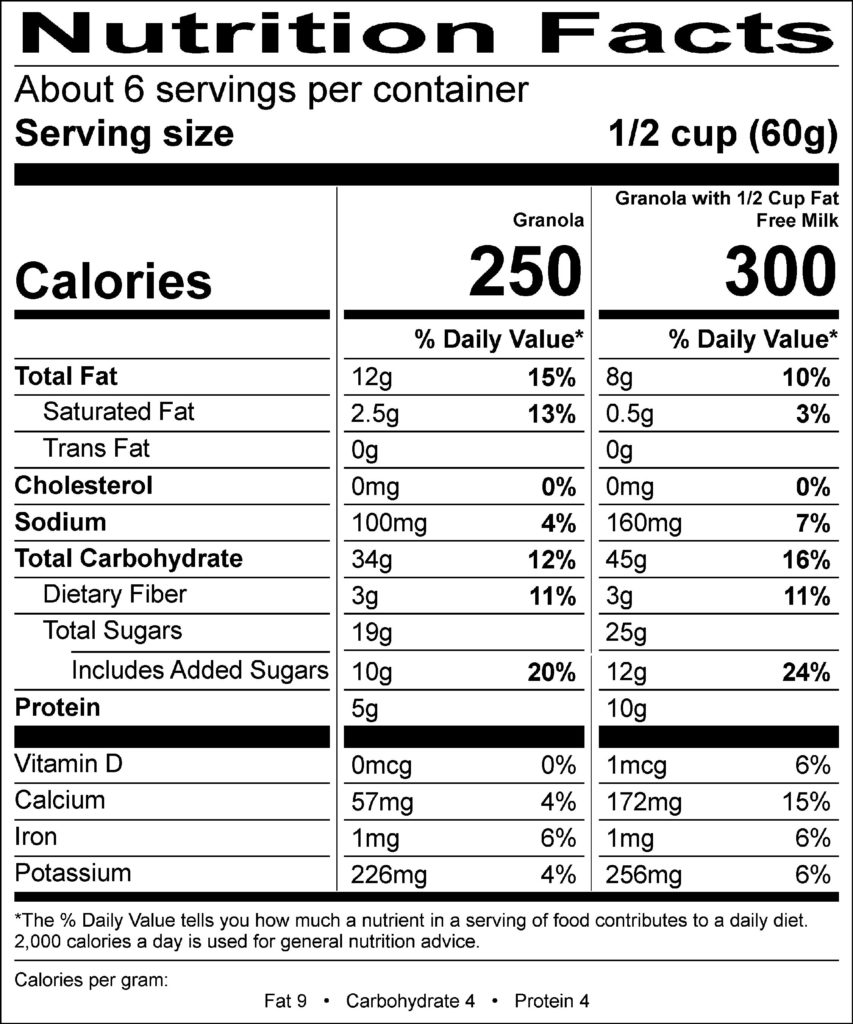 An uncommon purpose of using a dual column label is to show the percent daily value (%DV) for two Recommended Dietary Intakes (RDIs), such as a child and an adult. In nearly 20 years of business, we've never had a client request a dual column label for this purpose.
In 2016 the FDA made changes to Nutrition Facts label regulations, and one of those changes requires a dual column label to be used for packaged foods that have between two and three servings. The first column displays nutrient information for the food per serving and the second column shows the information for the entire container or package. Since 2016, this is the most common reason clients request dual column labels.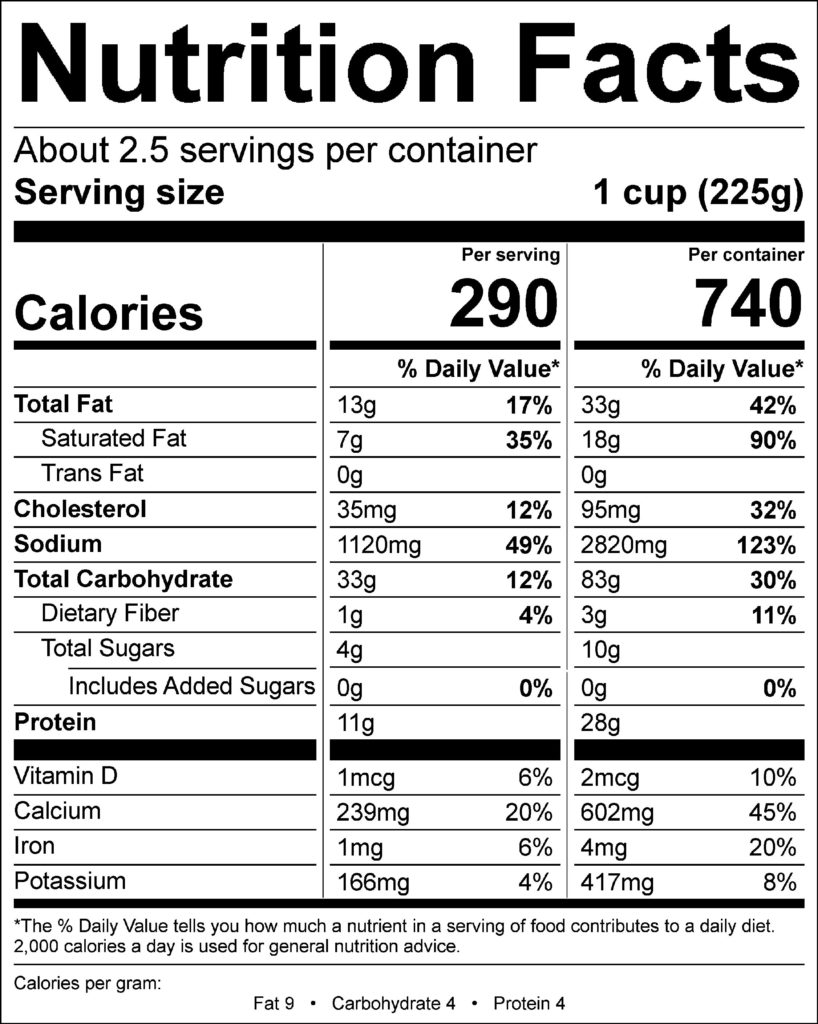 On The Menu can help your business navigate the nuances of a dual column Nutrition Facts label. Give us a call today!